I am purchasing a Cthulhu mug as a reward to myself for sticking through a rough first year laboring for a new company and getting a work from home position that should both be more lucrative and allow me more time to geek out on D&D. Cheers!
I already own a
raven mug made by Ziggy
which is among my most cherished positions, being capable of imbuing stout beers with magical properties (I have proven this on many occasions through a rigorous and very scientific method).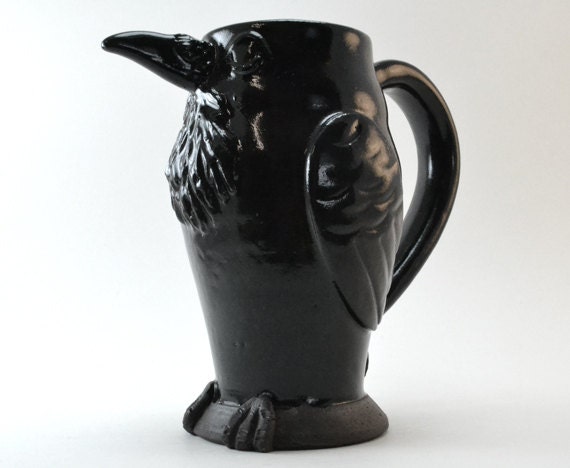 I can hardly wait to get my paws on the Cthulhu mug. My only question is what sacrificial victim shall provide the blood for my first offering?
As a side note, a really cool campaign idea could be lifted from my conversation with Ziggy's shipping clerk:
"
...surreal cabalistic magic, swashbuckling Gypsies and noblemen, overly principled merchants, and incestuous Moorish lesbians, all intricately wrapped up in stories within stories..."
For a frame of reference, my conversation with Ziggy's shipping clerk wherein I "haggle" for a $5 increase in price:
Check out
Ziggy's Etsy store
, she is awesome and her creations are magical.